ADDRESS OF THE INSTITUTE
Institute of International Studies FSV UK
U Kříže 8
Prague 5 – Jinonice
158 00
Telephone (Secretariat):
267 224 299, 267 224 261
E-mail:
How to get here?
Institute of International Studies is situated in Jinonice Campus (U Kříže 8). Due to ongoing construction proceedings, it is not possible to use the stairs from V Zářezu street at the moment. The campus will therefore be entered from U Kříže street. Please follow the attached map.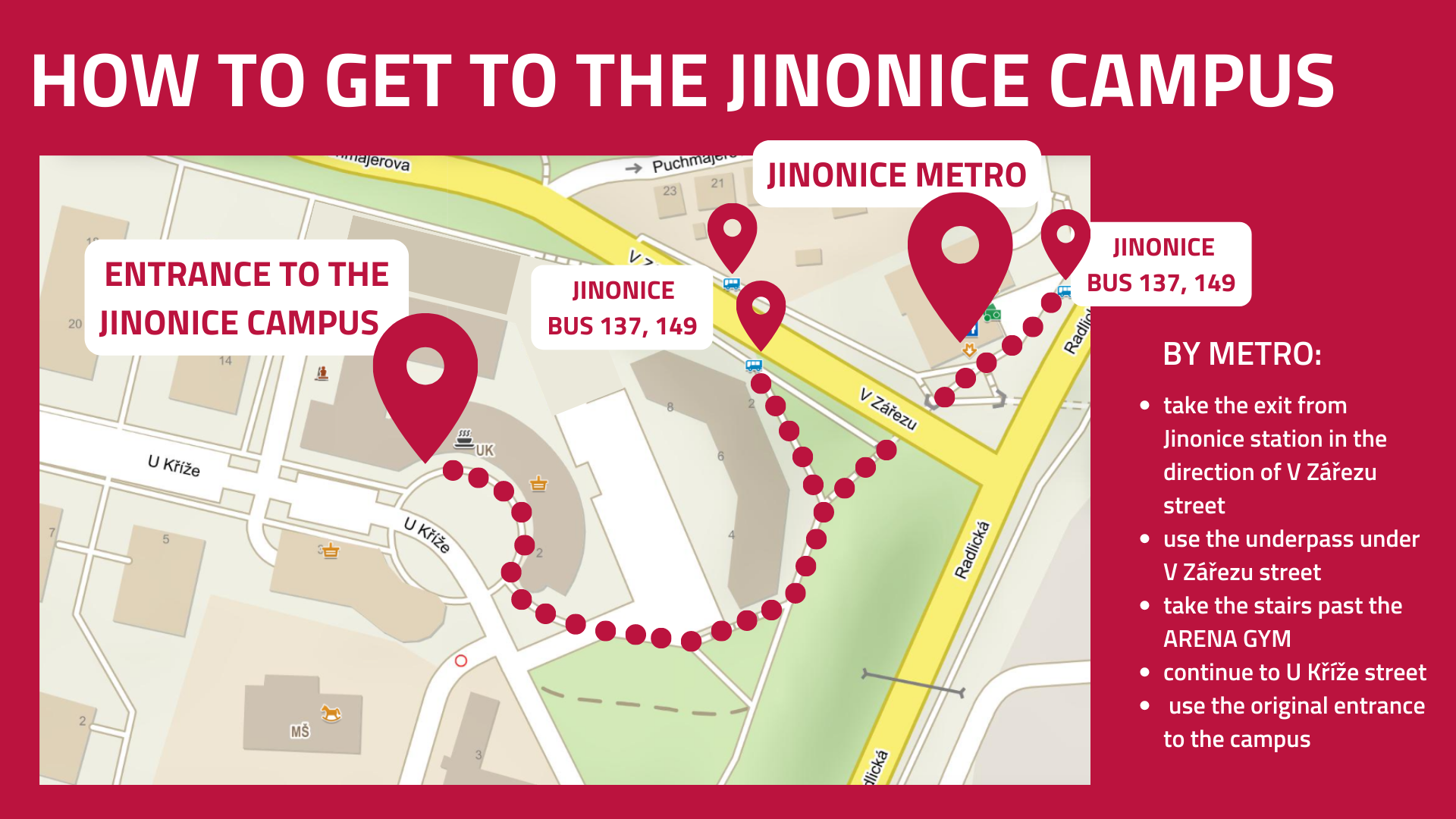 Follow us:
Phone list
| | |
| --- | --- |
| Tomáš Nigrin | 267 224 250 |
| Tomáš Weiss | 267 224 290 |
| Jiří Vykoukal | 267 224 293 |
| Lucie Jůzová | 267 224 251 |
| Iveta Hönigerová | 267 224 261 |
| Jiřina Tomečková | 267 224 299 |
| Barbora Navrátilová | 267 224 280 |