In this section you will find all current SIMS members sorted by year and type of study programme.
Board of SIMS for the academic year 2022/2023:
Chairwoman: Agáta Kalkusová
Vice-Chairman for Social Events Tomáš Košek
Vice-Chairman for Academic Affairs: Daniel Paál
Vice-Chairman for PR: Matěj Lucovič
AREA STUDIES - BACHELOR'S DEGREE
First year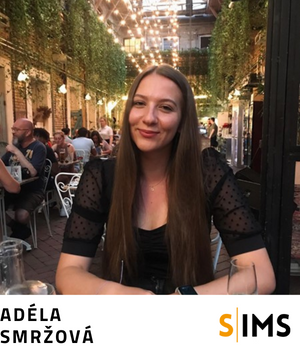 First-year student of Area Studies, sports fan, girl who loves people and fun. Global affairs and francophone countries - the fields I like the most, same as the impact of sports and cultural factors on international relationships. Chatting with my friends, talking over coffee/beer, reading, doing sports, walking in Stromovka park, that sounds like me. I spend a lot of time at work and something is still on my mind. The phrase 'there is a first time for everything' definitely corresponds with my participation in the SIMS this year. I will be part of the PR team and organizing social events is my another role. I am glad to help everyone so ask me any questions, no doubts.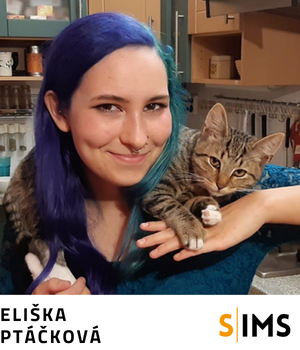 Freshman in Area Studies with a variety of interests à la all & nothing (random examples include authentic poetry, ancient history of the British Isles, obscure music subgenres, videoessays, colours, geography, DIY, existence in a body of water or on a hill, panel builings, etymology...)
She will participate in communication / PR, co-organise events for Erasmus students and English-speaking students and is a backup print recorder of SIMS' meetings.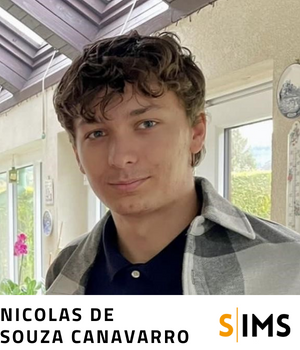 Hi! I am a first-year Territorial Studies student and this is my first time at SIMS. My role in SIMS is in the PR team, but I am happy to take care of anything else that is needed. My hobbies include scuba diving, traveling, learning about foreign cultures and food. I also play the piano and like to play golf or tennis.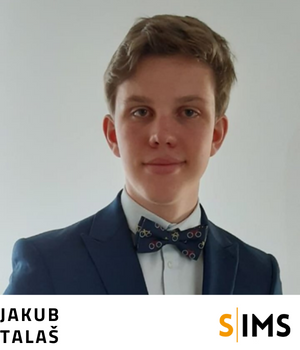 I am a first-year Territorial Studies student, for the first time at SIMS. I consider myself a big sports fan, who doesn't just sit and cheer. I'd love to do almost any sport you can think of. In addition, I really like company and that is why the function in SIMS is mainly to organize social events of any type. I also provide further communication between faculties. My other hobbies are also nature,  films and books.
Second year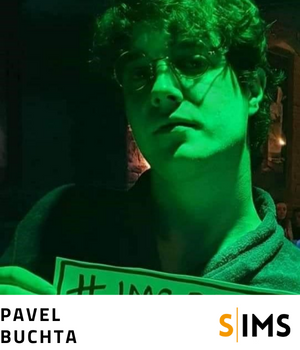 I'm a second-year student of Area Studies and this is my first year in SIMS. I help with organizing social and academic events for both Czech and Erasmus students together with taking care of the noticeboard. I come from Moravia and my favourite drinks are slivovitz and beer, which I chug by the litre. If you go to the streets of Prague in the evening, there is a high chance you will find me in a pub playing table football with my friends. My greatest hobbies are exploring new pubs and meeting new people with whom I can debate about anything after my 5th beer. I enjoy climbing, cycling, music, cooking and travelling. I also have fun while playing boardgames and videogames and sometimes I play guitar – but you definitely don't want me to play in front of people after my 12th beer, it would be an upsetting sight. I'm interested mainly in the region of Balkans and the history of former Yugoslavia´s countries.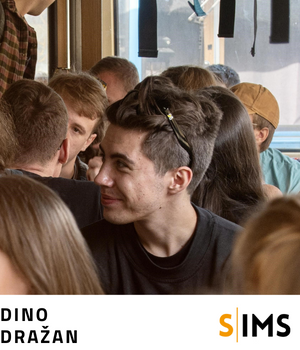 ​​​​​​​I'm a second year Area Studies student. I came to SIMS with a desire to raise the image of our unique institute to a level where we won't have to explain to our family and friends over and over again what Area Studies actually is. Therefore, I decided to join the PR team where we will work on high-quality communication inside and outside the IMS. I also plan to be involved in social events organized by SIMS, where I will occasionally be seen mixing Danza Kuduro with the latest top technos. When I'm not studying one of Jan Kren's books, you'll probably find me editing videos, having pub to club and back to pub tours around Prague or verticutting the lawn.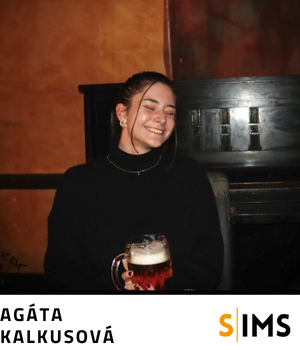 I'm a second-year student of Areas studies and I'm also a member of SIMS for a second year. I have to say, I really enjoyed being part of all this during the last term. Not only I had a chance to try new things but I also met many new people who I can now call my friends. I believe that this time will be the same. In the past, I was part of the team for "social events" and I also organized an event for Erasmus students and I plan to continue this year.
I spend my free time with friends but of course I also like to spend time with a good book and tea in my hand. Also, I would be happy to help you with any of your problems, so don't be afraid to ask me anything.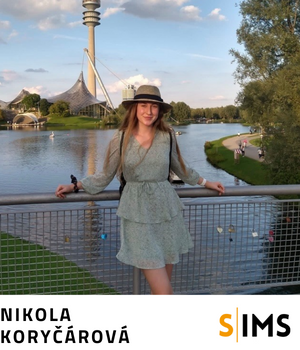 My name is Nikola, I am a second year student of Area Studies at IMS. In sims I am in charge of merch, social events and events for Erasmus students. I want to promote programs like Erasmus+, Interrail so that as many of our students as possible can try traveling for free in Europe. For social events I will try to target all groups of students to make everyone feel welcome at the institute. I love traveling, good food, books and evenings out with my friends. Feel free to contact me with any problem or request.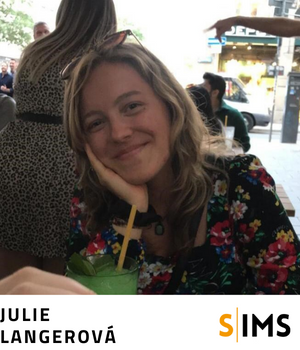 Second-year Area Studies student, amateur guitar player and lover of reading wonderful books with good coffee. I'm more interested in military conflicts in the 20th century than a specific territory but I will never turn down a debate about 1960s America. This is my first year at SIMS – I'm mainly in charge of photography (which I share with the amazing Týnka Sluková) and social events, but you can contact me with anything. I enjoy traveling, talking over beer, listening to music and admiring Italian gastronomy.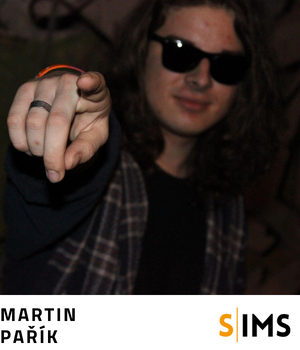 First and foremost, I am human. Only after that I am a student. As the winner of the election, I will try to do mainly human, uplifting, purifying events. The ancient thinker Epictetus said: "People are strange, they neither want to live nor die." I will support not only actions whose essence extends beyond the scope of the field, but I will try to promote stronger solutions to the psychological problems of students. We live in very fast times and university demands are much greater than they were not long ago. I signed up for Sims because I'm tired of just mindlessly criticizing and whining about the fact that I'm missing something here. I enjoy doing things differently. I am a second year student. As part of my work in the municipality, I will help with arranging lectures, social events and I will lobby for closer cooperation with the ombudsman. Student life doesn't have to be all about stress and a pub meeting once a month. Student life should contain memories and experiences that generate only the best actions, even for introverts! For an introvert who also lives far away, it is hard to find the motivation to come to an event full of people. I don't want the events to be just meetings of a narrow group of people. I will work on the greater involvement of people who have not been there even once in the whole year. I will fully fulfill my mandate. For me there is only one form of success and that is winning.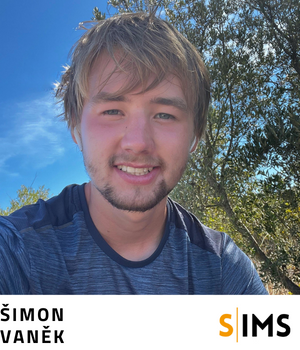 ​​​​​​​Hi! I am student of the second year of area studies, however it is the first time I am engaged in SIMS. Besides passionate debates on the topic of bohemia-moravian dialect and differences between biscuit and wafer I like traveling, cooking, history, afternoon naps and procrastinating while reading bizarre discussions in the media.  I am interested mainly in the post soviet area and Middle east, nevertheless I do not despise any Balkan music bangers. In SIMS I will work in the academic section and section for social events.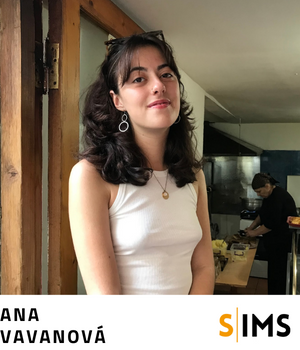 ​​​​​​​Hi! My name is Ana Vavanová and I am a second year student of Area Studies. I have been active in SIMS since winter semester 2021. I am active predominantly with organizing social events, since I really enjoy connecting people together. I  grew up in the north-west of CZ, but my roots land all the way south in the Balkans. I focus on Balkan area in Pekařská 16, but also when I play cajke behind my DJ decks. In my free time I enjoy cooking, dancing, keeping up with cultural events and traveling. I appreciate a good putfit, feminist theories and warming of the planet under 1,5C. I will be glad if you all will enjoy SIMS events and I hope, that we will meet in highest figures possible.
Third and further years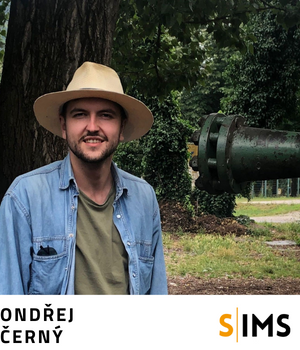 I'm a 4th year student at IMS and this year, for the 1st time in SIMS. What do I do in my free time? Traveling, playing all sorts of musical instruments, learning languages, cooking yummy food and much more. But most of all, I enjoy smoking a good ol' pipe with Mr. Tom Košek. I'm interested in everything (area studies basically), but lately, mostly economics and the territory of Latin America and its relationship with the US (that's also why I'm going to Mexico for a semester jaja). I've been an ambassador of FSS (FSV) for a long time now, so I'm happy to help new applicants or just anyone with their student responsibilities. I have had nice experiences with an Erasmus stay in Norway, and not that nice with some recognition of language courses I attended. My SIMS assignments are anything my hand can get on (so nothing... jk).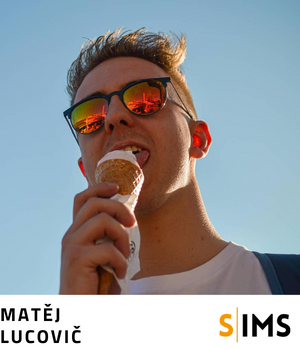 Spending my third year at IMS, I'm slowly getting ready for my Bachelor's final exam. I've just launched my second year in SIMS, my competences are in PR, facebook, instagram and all that fancy stuff. Thanks to my colleague's trust, I'll try to do my job as best I can. Besides being a diligent student I really enjoy travelling, especially around Balcan states. Additionally I spend time doing sports, volleyball, fencing and so on. I'm really looking forward to seeing you at the upcoming events, darlings!
CZECH-GERMAN STUDIES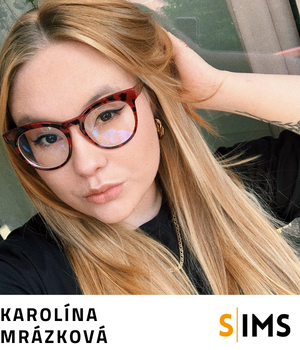 Karolína is studying Czech-German Studies (CGS). This year she would be primarily involved in the Academy team.  Her personal goal is to make studying more comfortable and enjoyable, especially for the CGS students. Despite the tasks already assigned, she is happy to help with anything and anyone. In her spare time, she mostly enjoys music, politics, cooking, film and fashion.
AREA STUDIES - MASTER'S DEGREE
Balkan and Central European Studies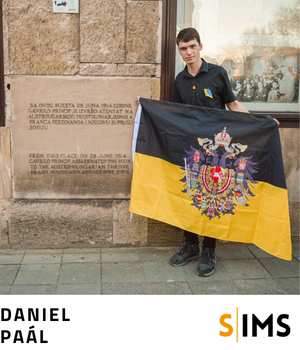 A citizen of Čelákovice, an "Elbländer", a Czech of Hungarian origin, a European. After a successful graduation from the bachelor programme Area Studies, he is currently a student of master's degree with specialization of the Balkans and Central Europe. Together with the Baltics, these diverse regions are his field of interest and study. He spent the previous winter semester in the frame of Erasmus at the University of Latvia in Rīga, Latvia. He has become a member of SIMS for the fourth time and has been elected a vice-chairman of academic affairs for this semester. Besides this function, providing formal student events, he takes the minutes of meetings, communicates with other students and no matter how promotes the institute and its student organisation. In his free time, he discovers and travels around Czechia or Europe, most frequently on his beloved railway. He also watches current events, competitions or sports and plays pubquizes in the evenings.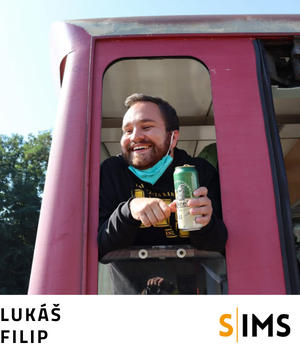 Lukas is a second year master's degree student specialized in Central Europe and the Balkans, however he's been taking part in the student life organization through SIMS since his first year as a bachelor student. Last year, he spent his winter semester on Erasmus, and also because of that, he'd like to try and include international students more into the student life, which has always been his main "point of interest in SIMS". You're likely to meet him on every event and party, and also on the majority of longer getaway events.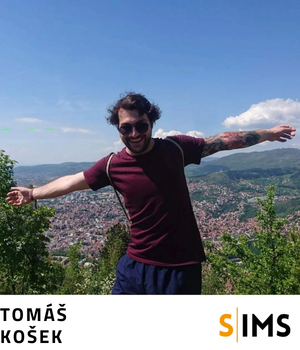 I'm a first year master's degree student at IMS, a staunch opponent of Comic Sans and historically one of the smallest East Bohemians in Prague. But what I miss in height I substitute with my heart, which I intend to use in SIMS. This year I am Vice-President for social events, so you will definitely see me co-organizing all sorts of events for both Czech and Erasmus students. Well, what to say about myself… In my free time I travel, I climb the wall, I do improv theater and I am an incredibly bad strummer on the guitar. I like puffing my pipe while playing chess, singing while listening to Ray Charles from the gramophone, warming up by the fireplace in an alpaca blanket, and happy purring after eating shrimp with coriander. But most of all I love good company, excessive consumption (... add alcohol…) and loud laughter. So I hope we will create plenty of opportunities for it this year :)
German and Austrian Studies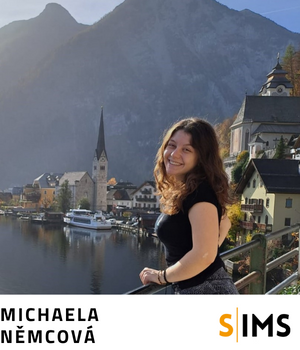 For me, SIMS is already an inseparable part of studying at IMS, so this year for the fifth time I decided to participate in the co-creation of student life at our school. I am up for every fun and even more so when I can be a part of its preparation. There are great people at IMS, thanks to whom it is always a wonderful feeling to prepare a party, an introductory course, our beloved canoe trip or just chilling evening with beer. I would love to continue organizing various events this year as well.
In my free time, I like to sit down with friends, play some board games, go on a trip or bake something. I'm an extroverted, sometimes loud and mostly smiling person, so I'm already looking forward to the whole year ahead of us and to shared experiences :)
Russian and East European Studies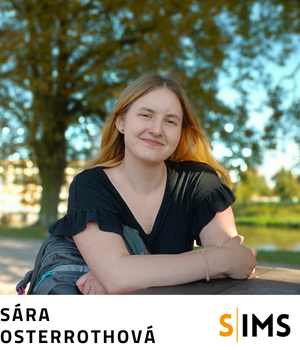 First year master's student in Russian and Eurasian studies. I graduated from the BA program in Area Studies in 2022, making this my fourth year at IIS overall. However, this is my first time in SIMS and I am very much looking forward to contributing to student life. I will mainly be involved in organising academic events and events for Erasmus students. I also want to focus on the integration of students from the English programmes at IIS. I will be happy to help applicants or students who are thinking of focusing on Russia and the post-Soviet space with anything they might need. I like to spend my free time the Czech way, i.e. having a beer with a good group of people. I like going to the theatre and learning foreign languages (especially those with a completely different script). I spent my Erasmus in Bosnia and Herzegovina, and now I'm trying to figure out how to transplant my Bosnian lifestyle (= no stress) to the Prague environment.
DOCTORAL STUDIES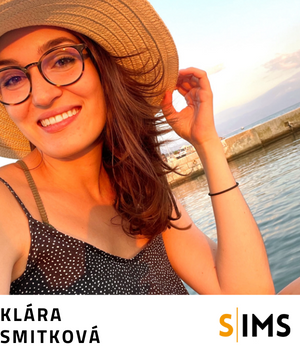 Klara is a PhD student at IMS. After her debut at SIMS two years ago and her position as Vice-Chairman for Academic Affairs last year, she is mainly involved in developing academic activities at the Institute. She also enjoys meeting other members and organising events for other students.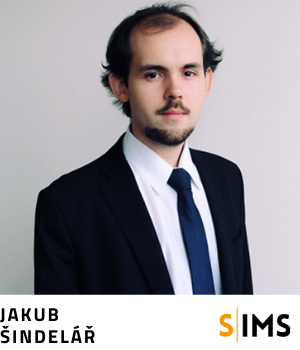 Jakub is studying PhD in Modern History and is a graduate of West European Studies. He joined SIMS because he wants doctoral students to be represented as well in the IMS self-government (SIMS) and for them to have someone to turn to with any problems or suggestions for improving the conditions of their studies. He is also the vice-chair of the Czech Association of Doctoral Researchers (ČAD) where he is trying to improve the conditions of doctoral studies in the Czech Republic.
HONORARY MEMBERS
Jakub Dolejš
Daniel Kraus
Barbora Krempaská
Alex Nosková
Nick Ojo Omorodion
Jiří Samek
Kristýna Sluková
Jakub Šmejkal
Sára Žáková