Current situation - level II of IMS covid semaphore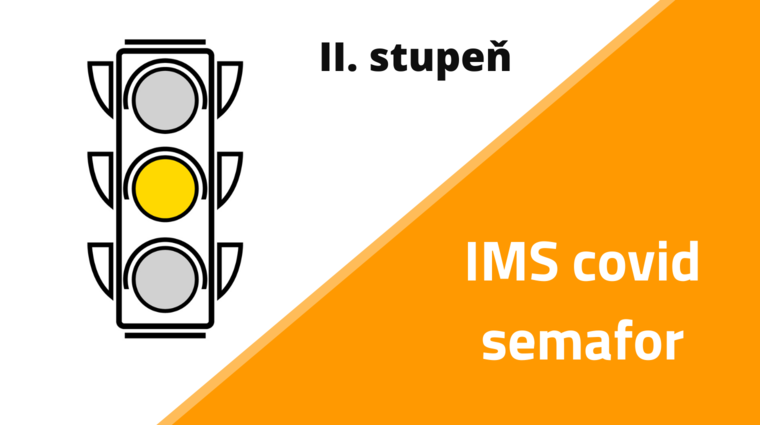 Current situation - level II of IMS covid semaphore
We would like to inform you that starting today we are switching to level II of our IMS covid semaphore due to the worsened epidemiological situation.
Stage II. (yellow)
Teaching is done in a hybrid way.
State Final Exams are conducted by default under stricter hygiene conditions.
Other exams are held only online based on the Decree of IMS Director 08/2021.
Obligation to maintain a two-meter distance in common areas.
Wearing respirators in all IMS and FSV common areas.
Public events organised by IMS (debates, conferences) are significantly reduced or cancelled.
Students (excluding PhD students) do not have access to Pekařská 10. Additional safety measures in Pekařská 10 are specified in special guidelines.
Recommendations to hold consultations online.
THP workers have a standard mode.
Foreign private and business trips are governed by the Ministry of Foreign Affairs rules, before returning to the workplace the employee must prove the negative test (not related to green countries at MFA traffic lights).
Registration at the entrance to P10 is still mandatory.