Elections to the Academic Senate of Charles University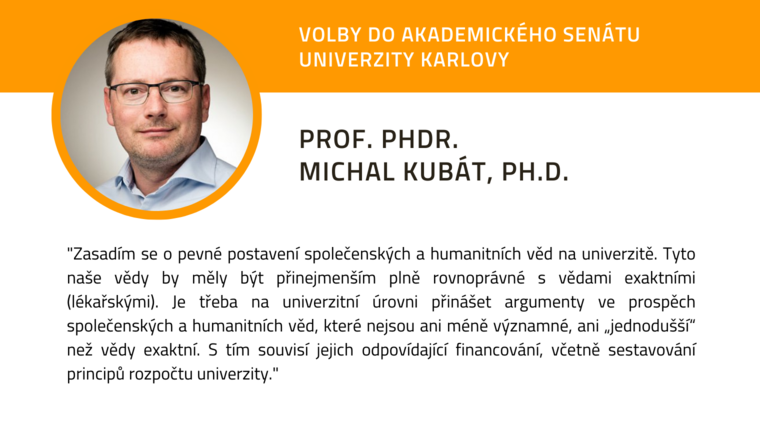 Elections to the Academic Senate of Charles University
On 24 and 25 November 2021, elections will take place for the representatives of the FSS to the Academic Senate of the Charles University for the period 2022-2025. The polling stations will be open virtually so you can vote via your computers or mobile devices wherever you are. Two days before the election, on Monday 22 November 2021, you will receive an email to your faculty address with a unique voucher generated for you to pick up your electronic ballot. 
Our candidate is prof. PhDr. Michal Kubát, Ph.D.
You can see his election programme HERE (in Czech).
Detailed information on the election rules and a list of candidates can be found on this website.
Please use your right to vote and participate in the elections.