First Prize for the most Successful Project of the team of PhD Students Studying the Europaeum Specialization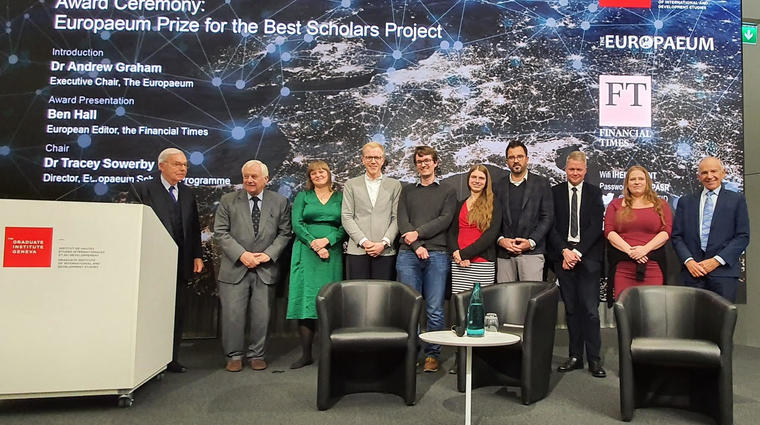 First Prize for the most Successful Project of the team of PhD Students Studying the Europaeum Specialization
We are pleased to announce that the YOU.and.EU project, in which our PhD student Anna Simbartlová participated as a member of the prestigious Europaeum PhD Scholars program, won the Europaeum Prize for Best Scholars Project.
Seven students from different European universities launched You & EU in the spring of 2019 as a socio-media campaign for young voters to motivate them to participate actively in the European elections in May 2019. Congratulations!
More info about the project you can find at www.youandeu.eu, about the programme at www.europaeum.org.