Invitation: Virtual open day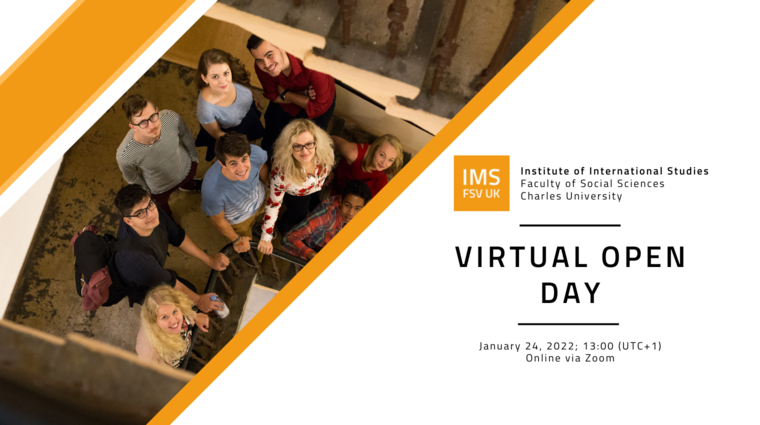 Invitation: Virtual open day
THANK YOU FOR YOUR PARTICIPATION
We would like to thank everybody who participated in our Virtual Open Day. If you missed it, you can send us any questions regarding the study programmes taught in english at study.ims@fsv.cuni.cz.
Please, do not hesitate to contact us.
More information about the programmes you can find here: https://ims.fsv.cuni.cz/en/admissions/study-programs and about EPS here: https://epsmaster.eu/.
---
INVITATION
We would like to cordially invite you to our Virtual Open Days (VOD), where you can get more information about our English Bachelor's and Master's degree programmes. The VOD take place on 8 December and 24 January, time schedule depends on the study programme.
Detailed programme and links to Zoom you can get here:
VOD for HAS, MAS and BECES on 24 January at 13:00 - https://www.facebook.com/events/406158507792657/
VOD for EPS on 24 January at 14:00 - https://www.facebook.com/events/327982815355084/
If you have more questions about the study programmes or the Virtual Open Day, don't hesitate to contact us at study.ims@fsv.cuni.cz