Навчання в інституті // Study at IMS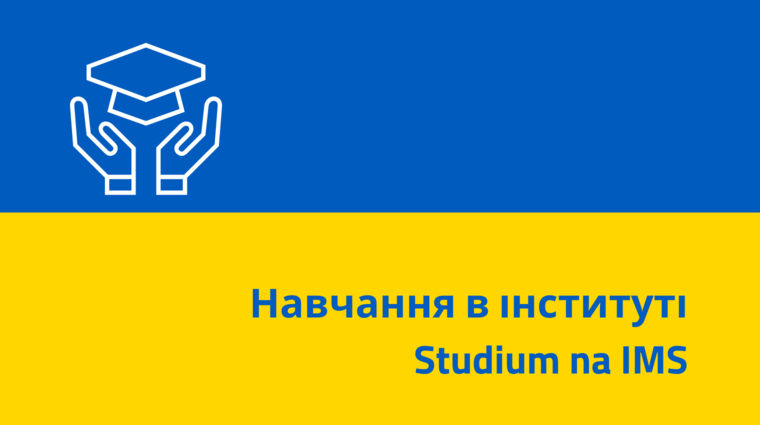 Навчання в інституті // Study at IMS
Таким чином ми хочемо запропонувати українським студентам територіальній студій, історії, політології, міжнародних відносин, новітньої історії та інших орієнтованих наук, для Українських студентів які наразі не можуть продовжити навчання у рідному університеті, але можуть навчатися у нас. Запрошуємо також інших бажаючих вивчати міжнародні дослідження.
За додатковою інформацією звертайтеся до нашого секретаріату, зокрема до Ганни Середньої за електронною адресою: 54539733@fsv.cuni.cz. Напишіть нам основну інформацію про себе та попереднє навчання.
Ми з нетерпінням чекаємо від вас.
Більше інформації ви зможете дізнатися тут.
---
We would like to offer Ukrainian students of area studies, history, political science, international relations, modern history and other related disciplines who are currently unable to continue their studies at their home university to study with us. Others interested in studying our area studies are also welcome.
For more information, please contact our Secretariat, specifically Hanna Serednia at 54539733@fsv.cuni.cz. Please email us with basic information about yourself and your previous studies.
We look forward to hearing from you.
More information can be found here.