Congratulations to doc T. Nigrin for publishing new publication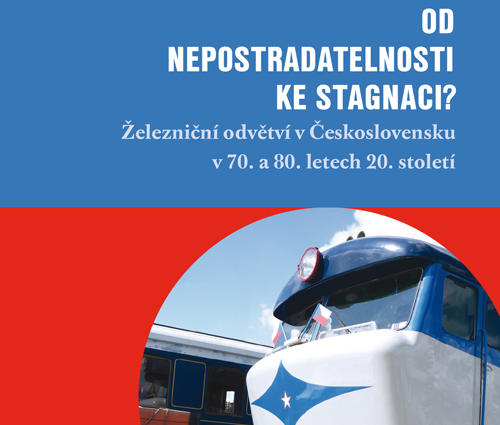 Congratulations to doc T. Nigrin for publishing new publication
Congratulations to doc. T. Nigrin for publishing Od nepostradatelnosti ke stagnaci? Železniční odvětví v Československu v 70. a 80. letech 20. století. This monograph was produced as part of the GAČR project "Role Československých drah v československé dopravní politice, 1970-1989".
The book looks at the role of the railway sector in Czechoslovak transport policy, respectively in the economic system of the 1970s and 1980s. Rail transport was one of the indispensable pillars of the domestic economy in the early 1970s. The transformation of economic conditions, the increase in competition in the form of road transport and the hardship of the Czechoslovak economy brought the sector into deep stagnation in the late 1980s. The work analyses these developments by looking at the actors and institutions, the internal mechanisms of the sector and analyses of its state, or the most important areas, where weaknesses in the system have manifested themselves. The state of the rail sector has revealed a system failure in the implementation of transport policy that has led the entire rail sector to freeze and emptied its internal reserves.
Even though the publication is really "young," it has been a great success. For that reason, doc. Nigrin has decided to publish an English mutation as well. The translation is currently being worked on.