Invitation to a book launch and discussion SAYING NO TO WAR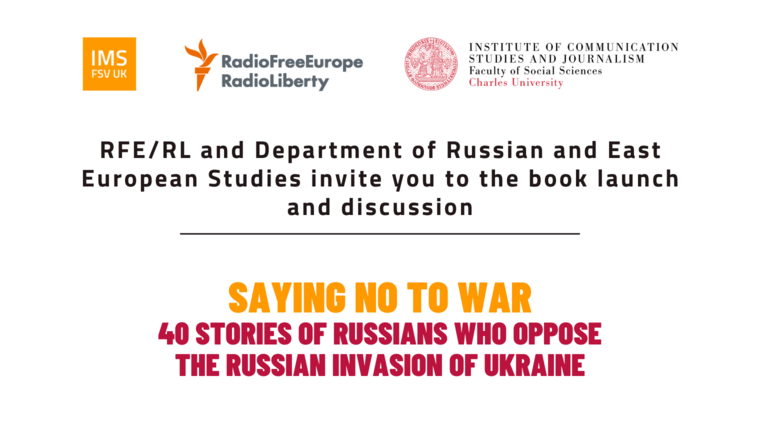 Invitation to a book launch and discussion SAYING NO TO WAR
RFE/RL and Department of Russian and East European Studies together with the Institute for communication studies and journalism invite you to the book launch and discussion "SAYING NO TO WAR: 40 Stories of Russians Who Oppose the Russian Invasion of Ukraine".
When? December 15, at 5:30 p.m. Where? Hollar Building, room n. 215
Participants:
Rim Gilfanov (RFE/FL)
Alsu Kurmasheva (RFE/FL)
Dmitrij Dubrovsky (IMS FSV UK)
The disscussion will be moderated by Daniela Kolenovská (IMS FSV UK).