Online Summer University 2021: Europe and the (Post) COVID-19 World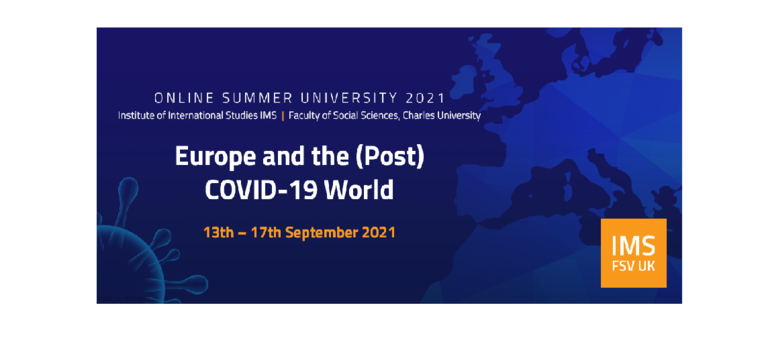 Online Summer University 2021: Europe and the (Post) COVID-19 World
The call for applications is now open!
The Online Summer University 2021 organised by the Institute of International Studies of Charles University Prague will provide students with a broad understanding of the most significant impacts of the COVID-19 pandemic on international relations and Europe. The key objective is to analyse how Europe's prospects are currently being shaped in a time of profound global socio-political change, and the context for a future post-coronavirus restart. During the course, students will improve their research, communication, and argumentation skills and learn how to use them in the online environment.
The online course's interdisciplinary approach combines teaching methods such as live online lectures, group discussions and projects, individual assignments, or independent research.
The Online Summer University 2021 benefits from the extensive experience that the Institute of International Studies has gained from organizing its English programmes and its Spring and Summer Universities every year since 2009.
The programme is evaluated by 2 or 4 ECTS credits, depending on the work extent.
Price 300 EUR including tuition, online reading materials, individual feedback on the participant's attendance, and an official certificate to confirm the attendance.
Application deadline: 29 August 2021
For programme, application and further details go on https://summer-university.fsv.cuni.cz/or contact us via email summer.university@fsv.cuni.cz
Follow us also on Facebook page Spring and Summer Universities Prague.
We look forward to receiving your application!