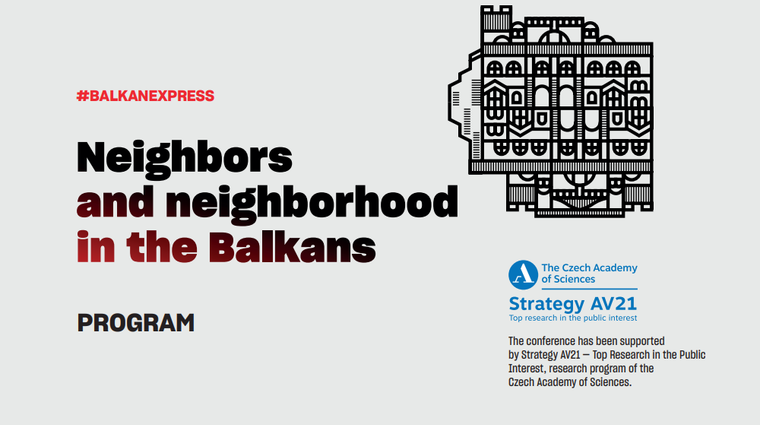 Balkan Express 2021
The 6th International Conference of Balkan Studies "Balkan Express" will take place on 12-13 November 2021. This year the conference will focus on the study of the Balkans through the concepts and ideas of neighbours and neighbourhood relations.
The conference will be held in English at the Faculty of Humanities in Prague and it is possible to participate not only physically but also virtually.
The detailed conference programme can be found here.
For more information, please visit the conference Facebook page or Facebook event.