HERZL: Invitation to a Movie Night: Lemon Tree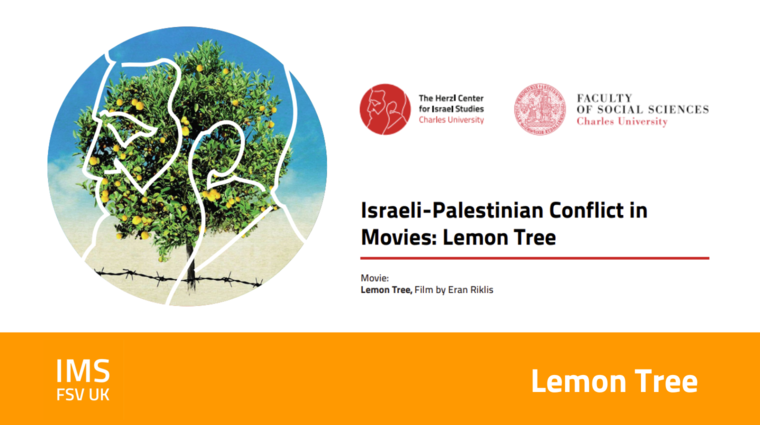 HERZL: Invitation to a Movie Night: Lemon Tree
The Herzl Center for Israel Studies invites you to a screening of the film Lemon Tree. The screening will include a discussion on how the Israeli-Palestinian conflict affects the daily lives of Israelis and Palestinians. The discussion will be moderated by Tereza Plíštilová, PhD student at IPS FSV UK. The debate will take place on 23 November at 19:00 in the Hollar building, room 212.
Film has english subtitles.
Poster for the event can be found here.