IMS is looking for a new post-doc Research Fellow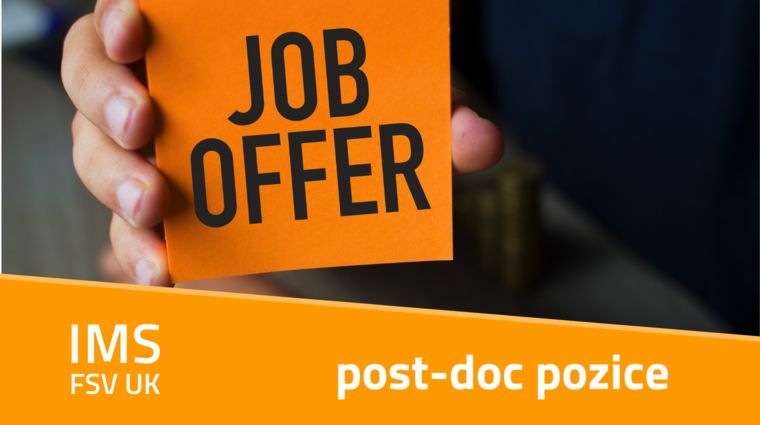 IMS is looking for a new post-doc Research Fellow
Institute of International Studies is filling a new position of post-doc Research Fellow in the Department of Russian and East European Studies. Details of the position can be found below.
---
Position: Post-doc researcher specialising in memory studies, transnational migration and multiculturalism at the Department of Russian and East European Studies (or to fill a position under the "Vacancy for a Junior Researcher Position" OPVVV "International Mobility of Research, Technical and Administrative Staff at Charles University", reg. CZ.02.2.69/0.0/0.0/18_053/0016976).
FTE: 1.0
Period: 1 February - 31 May 2022
Requirements:
PhD in history of cultures, modern history or related specialisation
Teaching experience at university
Knowledge of Hungarian and English
Please send your application, including a professional CV and a list of publications, to daniela.kolenovska@fsv.cuni.cz by 15 January 2022. Applicants will be evaluated and notified by 20 January. Candidates will be evaluated by a three-member committee headed by Dr. Kolenovská. The recruitment to the position is planned for 1 February 2022.
---
By responding to this announcement, you consent to the Faculty of Social Sciences, Charles University, with its registered office at Smetanovo nábřeží 6, Prague 1, Postal Code 110 01, processing your personal data for the purpose of job placement. The processing of personal data is governed by Regulation (EU) 2016/679 of the European Parliament and the Council on the protection of individuals with regard to the processing of personal data and the free movement of such data and repealing Directive 95/46 / EC (General Data Protection Regulation) and Act No. 110 / 2019 Sb. on the processing of personal data.