Public lecture by prof Hanns W. Maull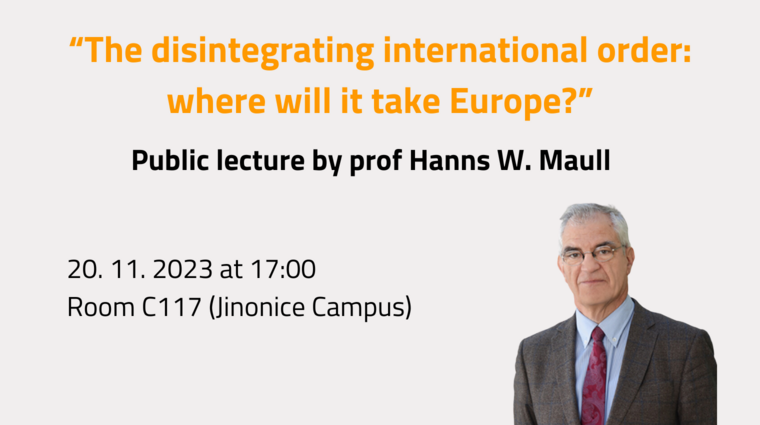 Public lecture by prof Hanns W. Maull
Students and alumni are cordially invited to attend a public lecture by prof. Hanns W. Maull titled "The disintegrating international order: where will it take Europe?" on November 20th at 17:00 in room C117 at the Jinonice Campus. The discussion will be in English.
International order is threatened by brutal wars with potential to escalate, rivalry of the superpowers as well as multiple crisis (migration, climate, uneven economic development…). Will Europe be able to respond to the challenges politically, economically, militarily?   
---
Professor Hanns W Maull, is a leading German and international expert on international relations, focusing on the developments of the international order, German and Japanese foreign and security policy. He is an Associate of the Stiftung Wissenschaft und Politik (the top German Institute for International Security Affairs), Berlin and Professor at the John Hopkins University, Bologna.