Successful defence of the dissertation thesis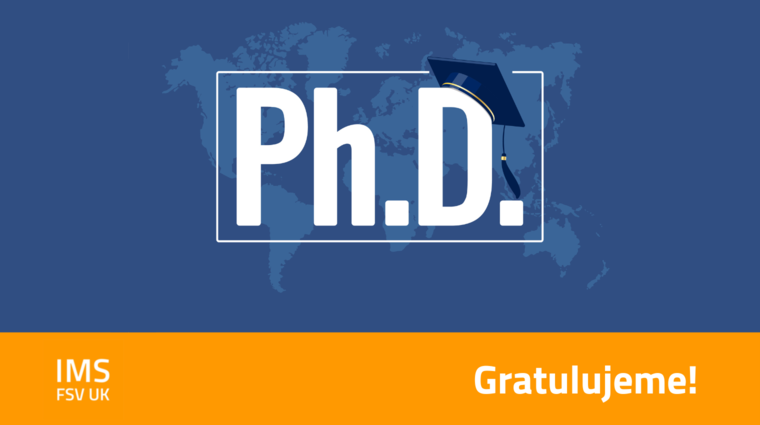 Successful defence of the dissertation thesis
During the last week four students - Karin Hofmeisterová, Kateřina Vnoučková, Miroslava Jasenčáková and Jindřich Čeladín - successfully defended their dissertations at our institute.
---
On Thursday, 15 September, Karin Hofmeisterová defended her dissertation (The Serbian Orthodox Church After 2000: (Conservative Concepts as a Hegemonic Thinking in Serbian Orthodox Church Versus Reforms) in the field of International Area Studies.
On Monday, September 19, three students defended their dissertations in Modern History: Kateřina Vnoučková (Cross-Border Environmental Exchange on the South Moravian-Donau-Lorraine Border 1984-1995"), Miroslava Jasenčáková ("The Transformation of the State's Approach to Children's Education after 1917 in the RSFSR") and Jindřich Čeladín ("The Process of Constitution of National Lithuanian Historiography in the 19th Century").
Our sincere congratulations to all four new doctors!