7th Prague Populism Conference: Current Populism in Europe and Climate Change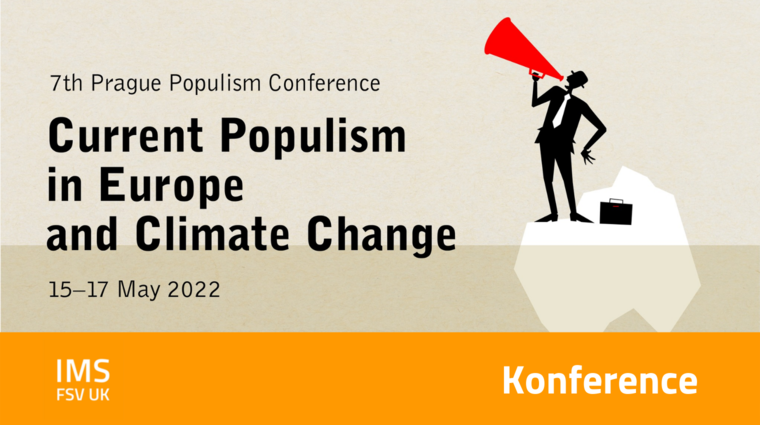 7th Prague Populism Conference: Current Populism in Europe and Climate Change
We would like to cordially invite you to the 7th Prague Populism Conference, this time on the topic of "Current Populism in Europe and Climate Change", organized by the FSV UK in cooperation with the Heinrich-Böll-Stiftung and the Goethe-Institut Czech Republic.
The conference will start on Sunday 15 May at 18:00 with a screening of the German documentary drama Ökozid at the Edison Filmhub (you can reserve your free tickets here), Following the film, there will be a live discussion with screenwriter Jutta Doberstein and legal expert Alexandra Kemmerer, who were involved in the creation of the film.
During the two-day-conference we invite you to a number of interesting discussions and presentations of the latest research findings on populism - amongst them a keynote lecture by Donatella Della Porta (Scuola Normale Superiore) on social movements in pandemic times and by Takis S. Pappas (CEU) on populism as democratic illiberalism. Both keynote will be live streamed.
The full conference programme can be found here.
Facebook event can be found here.
Please register by 11 May.