Dissent In Transatlantic Perspective - 2022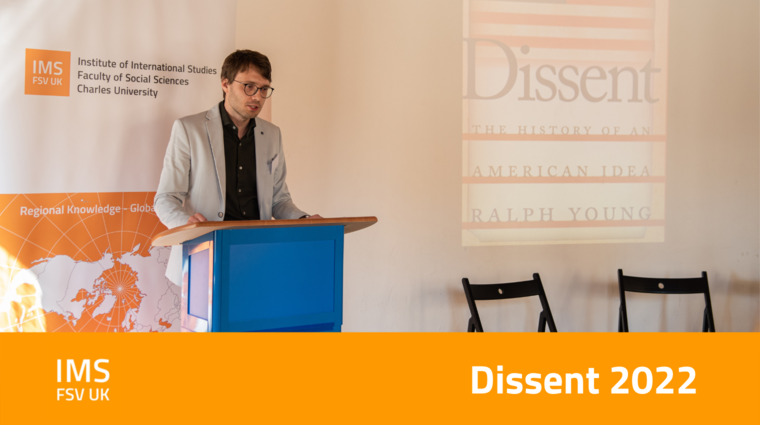 Dissent In Transatlantic Perspective - 2022
On 12 and 13 May, our Institute hosted the conference "Dissent In Transatlantic Perspective: Then, Now and in the Future?"
The main aim of the symposium was to explore the concept of dissent from different perspectives in order to assess its various meanings, uses and enduring relevance. Of particular importance are the transatlantic and transnational aspects of dissent, which provide valuable comparative perspectives for ongoing debates on the topic.
The full conference programme can be found here.
A special thanks goes to our main speakers - Erika Lee, Ralph Young, and Paul Von Blum!
Thank you all for your participation.
(Photos: Kristýna Sluková)