International conference "High Speed Rail: Planning and Appraisal"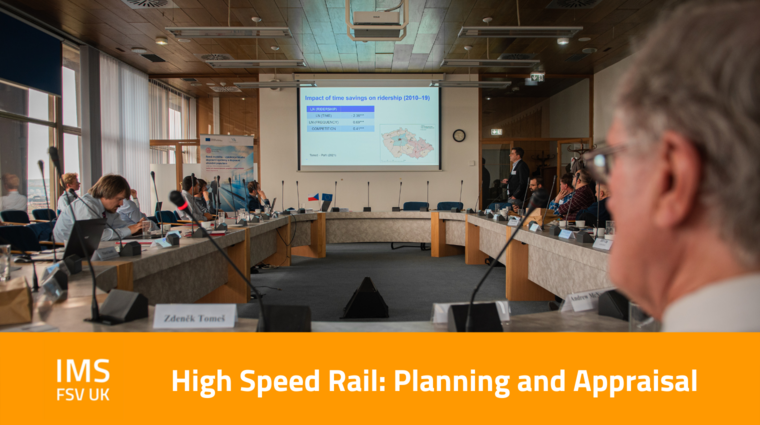 International conference "High Speed Rail: Planning and Appraisal"
On 5 and 6 May the international conference "High Speed Rail: Planning and Appraisal" was held within the project New Mobility - High-Speed Transport Systems and Transport-Related Human Behaviour; reg. number: CZ.02.1.01/0.0/0.0/16_026/0008430. The event took place in the New Building of the National Museum in Prague.
The aim of this project is intersectoral and interdisciplinary cooperation in the framework of research on changes in mobility behaviour of the population due to the construction of VRT. The project is carried out in the period 7/2018 - 12/2022. This way academic, industrial and administrative sectors meet on a regular basis. You can find out more about the project here.
The conference addressed how best to plan high-speed lines and estimate their need and benefits for the future. 
Thank you all for your participation.
High Speed Rail: Planning and Appraisal