Call for Expression of Interest: Marie Sklodowska-Curie Fellowship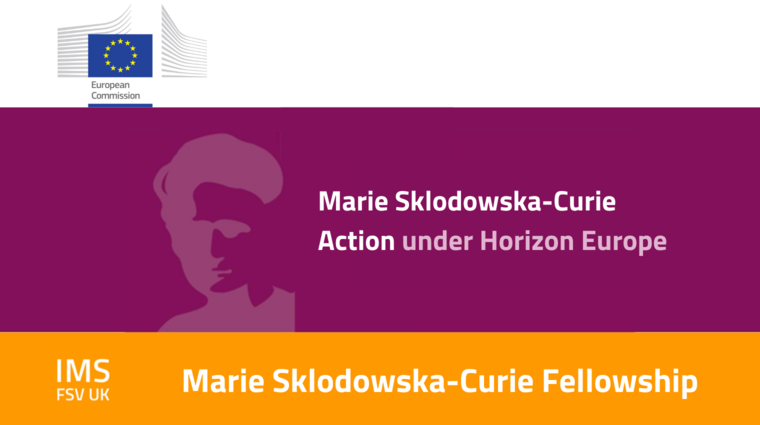 Call for Expression of Interest: Marie Sklodowska-Curie Fellowship
Institute of International Studies at the Faculty of Social Sciences, Charles University, Prague, Czech Republic looks for outstanding researchers to host in the framework of the EU Marie Sklodowska-Curie Action funding scheme.
---
The Institute of International Studies is a multidisciplinary research and teaching institution, well-established in the European research networks. Research at the Institute focuses on developments in Europe, Eurasia, and North America from the perspective of modern history, international relations, politics, sociology and cultural studies. The institute has been the holder of the Jean Monnet Centre of Excellence four times and participated in numerous European research projects.
Marie Sklodowska-Curie Action aims at enhancing the career development and prospects of experienced researchers. Potential applicants are expected to benefit from a long-term stay at Charles University and, in turn, enrich the Institute through their specific perspectives and experience. Given the competitiveness of the call, applicants are expected to have a proven research and publishing track record. Potential applicants should align their research with one of the six research groups operating at the Institute.
Applicants should send a short proposal (up to three pages, including the research objective, their motivation to come to Charles University, and the expected benefit for their future career) and an academic CV to Dr Tomáš Weiss (weiss@fsv.cuni.cz) by 19 June 2022. Selected applicants will be informed by 30 June 2022, provided with an advisor from within the Institute and administrative assistance to complete and submit the application to Marie Sklodowska-Curie Action by the deadline of 14 September 2022.