Field Research in Horní Slavkov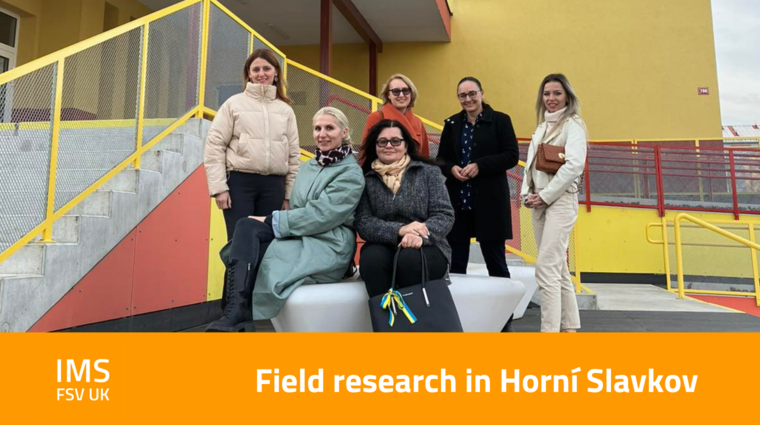 Field Research in Horní Slavkov
Raising the level of cooperation between the Charles University and Ukrainian institutions
Academics from the Institute of International Studies of Faculty of Social Sciences in cooperation with their counterparts from Lviv National University of Ukraine did field research in small town of Horní Slavkov, Karlovy Vary region. Our Ukrainian guests – Vira Kornyat, Viktoria Loboda, Iryna Subashkevich, and Olha Stolyarik – were representing the Department of Social Pedagogy and Social Work. The main interest for the scholars was the Integration of Ukrainian refugee children and minor internally displaced persons in a comparative perspective of the Czech Republic and Ukraine. The principal investigator is Dr. Valeriya Korablyova, associate professor at the Department of Russian and East European Studies.
During the 2-5 November, all members of the research crew did a series of interviews with the head principal of Horní Slavkov Primary School and Primary School of Kunratice, Prague, teachers, psychologists and the kids themselves. Also, our collective participated in the conference dedicated to the issues of Ukrainian migration in the Czech Republic, accompanied by prominent guests from the Ministry of Education (Martin Mejstřík) and Czech Academy of Sciences (Yana Leontiyeva). The academic debates were complemented by the stories of students: Natálie Vaidišová (master's student), Roman Kolodiy (postgraduate student), Valentyn Shkriba (master's student) about their public activity, volunteering in the reception of Ukrainian refugees in the Czech Republic. The whole team did an amazing job in uncovering the nuances of the issue and brought some surprising results that would significantly contribute to the future research.
On behalf of the whole research team, we would like to express our generous gratitude to the Rectorate of Charles University for providing the financial aid within the Initiative of support for research and educational cooperation with Ukraine.
Integrace dětí uprchlíků a vnitřně vysídlených osob v ČR