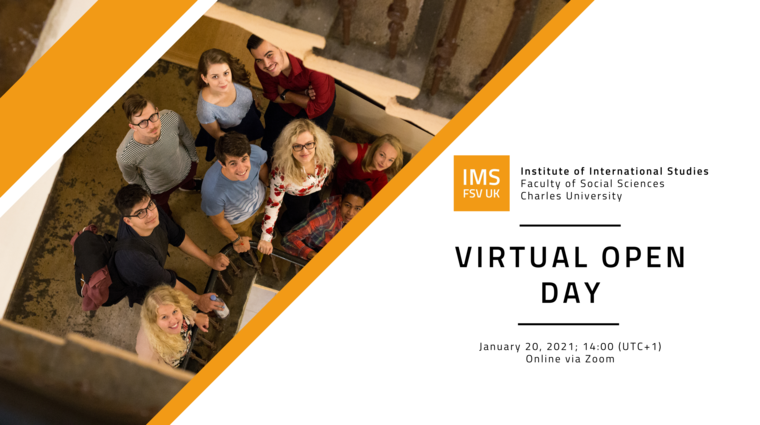 IMS Virtual Open Day
The Virtual Open Day gives the opportunity to chat with programme coordinators, academics, students, alumni and to have all the questions answered online.
It gives the chance to find out what it's like to study at the Institute of International Studies, it provides more information on individual degree programmes, and outlines what makes IMS unique. The Virtual Open Day also offers the opportunity to hear from our student ambassadors and alumni to find out about their experiences as a student.
Our support team will be available for you to speak with, helping to cover all your questions.
When: Wednesday; January 20, 2021; 14:00 (UTC+1) 
Where: Online via Zoom (https://bit.ly/3nx151K)
Schedule:
- Presentation of the Institute of International Studies, Faculty of Social Sciences, Charles University
- Introduction of the Bachelor's and Master's programmes
- Experiences of the students and alumni
- Q&A
Facebook event: https://www.facebook.com/events/230104441835465