Launch of the book 'Původní obyvatelé a globalizace'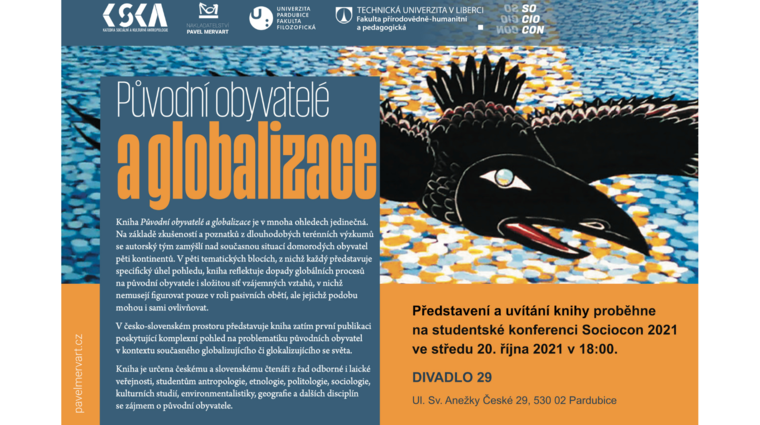 Launch of the book 'Původní obyvatelé a globalizace'
We would like to cordially invite you to the launch of the book 'Původní obyvatelé a globalizace', which will be presented on 20 October 2021 at 6 p.m. in Pardubice as part of the programme of this year's Sociocom.
It is a unique book in the Czech-Slovak environment. It is the first publication in which the author's team provides a comprehensive view of the issue of indigenous peoples. One of the contributors is our Lucie Kýrová, M.A., Ph.D. from the Department of North American Studies.
More information can be found here on Facebook.