Special Certificate - Certificate on Ukraine Contemporary History, Politics and Society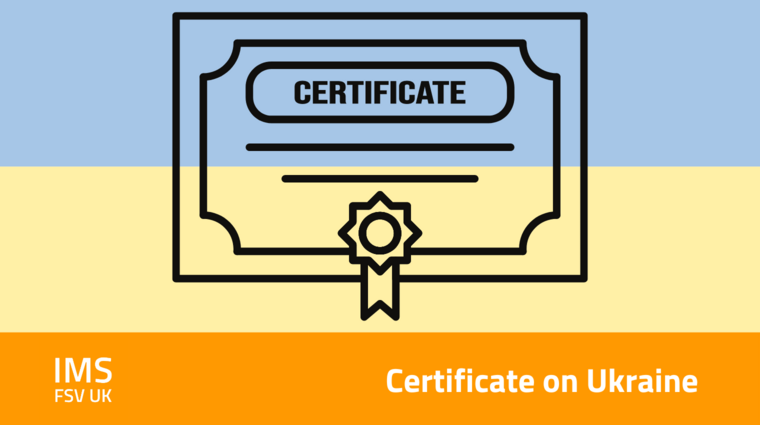 Special Certificate - Certificate on Ukraine Contemporary History, Politics and Society
The Institute of International Studies FSV UK is now offering a Certificate on Ukraine - Contemporary History, Politics and Society to students of the full-time programme Balkan, Eurasian and Central European Studies (taught in English).
The world's view of Ukraine in 2022 has changed completely in the wake of Russian aggression on its territory, triggering a series of external and internal crises. In the long term, Ukraine began to change, to emancipate itself while becoming more intertwined with the Western community. These realities led the Institute of International Studies of the Faculty of International Studies of the Charles University to take advantage of its professional capacities and apply them in the form of an ad hoc establishment of a special Certificate on Ukraine Contemporary History, Politics and Society. This certificate demonstrates that its holder is competent in the analysis of Ukraine's contemporary history and its contemporary foreign, domestic political and social developments, including a basic orientation in the language.
More information about the certificate and available courses can be found here.