Alumni Reunion 2019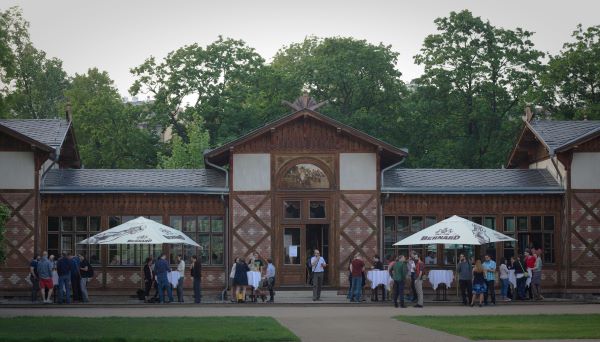 The IMS director doc. Nigrin regrets that this year's Alumni IMS party at the Grébovka Pavilion is canceling without compensation due to measures around coronavirus infection.
If the measures are relaxed, IMS graduates will be invited to IMS events in autumn 2020. Follow FB.
Events
Alumni Reunion 2018
The annual IMS Alumni Reunion once again took place on Thursday, 17th May, 2018, at a traditional venue in the Grebovka Pavilion. At the meeting the IMS Director doc. Vykoukal spoke about the progress that FSV UK and IMS have made recently. Graduates had the opportunity not only to meet with their former teachers, but also to get acquainted with new publications of the IMS employees. Traditionally, excellent hospitality was given and event photos were screened.
Alumni Reunion 2017
On 11th May, 2017, the IMS Alumni Reunion was once again held in the Grebovka Pavilion. At the reunion the AUC Studia Trritorialia publications were distributed. There was also an autograph signing by Dr. Racek of the book Poslední Staročech [in Czech, trans The Last Old Bohemian]. If you are interested in any IMS publisher (Studia Territorialia and others), please contact PhDr. Lucie Jůzová. There was also the traditional catering and photoscreening from the IMS archive. Visit the next Alumni IMS events and activities at the facebook group Alumni FSV UK and the IMS FSV UK facebook profile
Alumni Reunion 2016
The annual IMS Alumni Reunion took place on 26th May, 2016. We thank everyone for their participation! At the reunion, the books of the publishing house Dokořán were sold by the IMS staff. In addition, IMS cartoon t-shirts were sold and copies of Studia Territorialia were distributed. If you are interested in T-shirts or older copies of Studia Territorialia, please contact PhDr. Lucie Jůzová.