What do the alumni say about the Department?
Department of German and Austrian Studies alumni are most likely to become analysts and experts in the field of Czech-German or Czech-Austrian cooperation due to the geographical focus of their studies. They also find employment in broader field of international relations and/or European matters. They work in diplomacy, as well as government, international companies, media and non-governmental organizations.
Our Alumni
Mgr. Kateřina Boťová, B.A.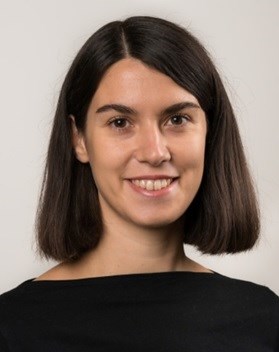 "My studies at the KNRS taught me how to approach the world that we live in with an open mind and how to put everything into context. The focus of the Department may seem rather narrow, but for me it always offered a fascinating perspective to think about the Czech Republic, Europe and the world. I positively look back at the pleasant atmosphere of my studies, as well as the friendly collective of students, format of the teaching, and broad opportunities of travelling to Germany and/or be in contact with Germany from Prague. The studies at the KNRS was also a great beginning of my professional life. It helped me to travel to German Federal Assembly for an internship and later get a job in German political foundation Friedrich-Ebert-Stiftung."
Kateřina Boťová is currently a project coordinator at the Prague office of Heinrich-Böll-Stiftung. In the past, she worked at the Department of Foreign Relations of the Office of the Government of the Czech Republic and on the project "22 % k rovnosti" (in English: "22 % to equality") of the Ministry of Labor and Social Affairs. She also served within the Czech representation of Friedrich-Ebert-Stiftung. She finished her studies of German and Austrian Studies in 2016, while during her years at the university she spent two semesters at the University of Regensburg, and she participated in the scholarship program of the German Federal Assembly in Berlin.
Mgr. Eva Horelová

"Until this day I draw from my studies of German and Austrian Studies at the Faculty of Social Sciences UK and from my employment at the European diplomatic service. What helps me is my ability of analytical work as well as my knowledge of European history. In the seminars, the pedagogues not only expected us to study information, but also to further analyze the information, structure essays, study in foreign languages etc. I consider studying Area Studies beneficial for its focus on processing information. Just the 'conceptualization and interpretation' of history is a great 'weapon' for everyone, who influences public sphere with her/his job – diplomat, journalist, politician… German and Austrian Studies are a great preparation for serving within the Central-European part of the European Union. The knowledge of languages and history (including its impacts on today), as well as the skill of structured discussion are the core of cooperation and good relations between neighboring countries."
Eva Horelová graduated from German and Austrian Studies and she finished her German Federal Assembly internship in 2003. After two years of engagement within the Czech government, she became European Union officer in 2005. Within the European External Action Service, she focused on public diplomacy of the EU in third countries and helped to define the policy of the EU towards the conflict in Syria. She also worked as a Deputy Head of the Press and Public Diplomacy Department in the EU delegation to the United States and Head of the Political Unit of the EU Delegation to Turkey. Since 2022, she is the Head of Political Section of the Representation of the European Commission in the Czech Republic.
PhDr. Tomáš Jelínek, Ph.D.

"I really like to reminisce about my studies at the IMS, especially for its inspiring academic environment and pedagogues who supported us, as students, towards not only professional growth, but also towards creation of our own original value orientations."
Tomáš Jelínek is the President of the Czech-German Fond Budoucnosti (in English: Fund for the Future) since 2005. In between 1999 and 2000, he engaged in the negotiations about retribution of victims of slavish and forced labor and was authorized by the revitalization of this question within the Czech Republic. Tomáš Jelínek is an acting member of the board of trustees of the German Federal Foundation EVZ, he serves within the international advisory board of the Topographie des Terrors Foundation in Berlin, and he is also a co-founder of an organization Živá paměť (in English: Living Memory). In his scholarly work he focuses on the topic of retribution of the victims of Nazism.
Mgr. Tereza Kaiserová, B.A.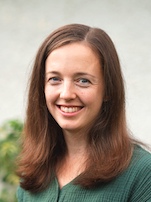 "I am very grateful for my studies at KNRS and I benefit from it till this day. The compulsory internship at the University of Regensburg is a huge convenience of study program, next to individualistic approach of pedagogues, high-level language teaching, necessity of writing and reading in foreign languages, hosting professors, and also loads of extracurricular activities. I received broad knowledge and I learned to critically approach all new information and see the world in context of history. I also learned to see education as a life-long process."
Tereza Kaiserová works at the cultural and protocol department of German Embassy in Prague. She finished he studies of German and Austrian Studies in 2016 and she previously received her B.A. degree in Czech-German Studies in 2013. During her student years, she spent a year at the University of Regensburg and she mainly focused on family policies in Germany. Her first employment experience comes from an internship in Contact office of the capital city of Vienna in Prague, and later in Czech-German Chamber of Commerce and Industry, or in the program department of the Goethe-Institute in Prague, where she co-organized "Das Filmfest 2015". Tereza Kaiserová also engaged in multiple NGO projects supporting Czech-German student exchange (Czech-German Youth Forum or project Do Německa na zkušenou).
Mgr. Ondřej Kavan

"My studies at the Department of German and Austrian Studies especially brought me an understanding of what is happening around me in the world. The journey to this understanding leads through political, historical, as well as geographical interconnections of contemporary world. Broad thematic focus of IMS opens one's mind and teaches to get oriented within whatever is one's topic of interest. Thanks to volunteer activity in the Czech-German Youth Forum, I was able to receive my first contacts within German media already during the student years. I serve within this sphere until today. IMS also became a sort of a family to me and I was able to create many friends that are key to my life till this day. Together with these amazing people at the Institute we founded a travelling club and a theatre ensemble of IMS called Teritoriální tyjátr."
Ondřej Kavan works at the foreign redaction of Česká televize and also serves as a reporter of German television stations ZDF and ARD in Prague. He also freelance creates short documentary movies and videoclips. In 2018, Ondřej received his MA degree in German and Austrian Studies, defending his diploma thesis focusing on the comparison of urbanist conceptions of Charles University and Univesität Wien.
Mgr. Martin Palán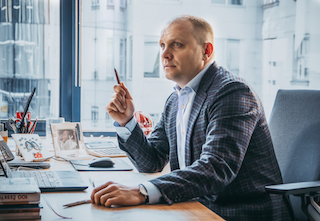 "Working in art and film business requires a broad knowledge of cultural, historical, and political context. The Department of German and Austrian Studies offered me not only this contextual background, but I also learned how to get to relevant information, how to analyze this information, and how to further create my own points of view which are underlined by specific argumentation. The rich social and cultural life that IMS offers brought me much experience and I was also able to create many valuable contacts, which nicely supplemented the official content of my studies."
Martin Palán is a President and an owner of Bontonfilm company. He finished his studies of German and Austrian Studies in 2006, successfully defending his MA thesis focusing on American NGOs in Germany.
PhDr. Ondřej Picka
"Studying at KNRS taught me to put all political and economic events in Germany and Austria into its cultural and historical context. The study program focusing of political culture, economy and social development of German-speaking countriesm as well as on the questions of Czech-German / Czech-Austrian relations was a great beginning of my career in the field of foreign policy. I had an opportunity to become an acquaintance with multiple experts within the department. I can say that German and Austrian Studies open the door to the German and Austrian expert community for its students."
Ondřej Picka works at the Ministry of Foreign Affairs of the Czech Republic. In years 2012-2016, he served at the Government Office, where he stood in charge of the Department of International Relations. He finished his studies at the Department of German and Austrian Studies in 2011, defending his rigorous thesis focusing on the changes within the political program of CDU at the beginning of 1970s. During his studies at the Faculty of Social Sciences, Ondřej completed stays at universities in Regensburg and Bonn, as well as an internship at the German Bundestag. He is a member of AMO (Association for International Affairs).
PhDr. Jan Ryjáček, Ph.D.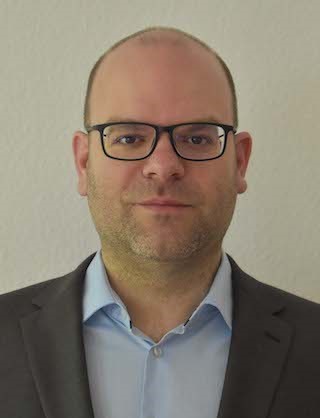 "Studies of German and Austrian Studies provided me with two special competences, which I consider necessary at today's job market: an ability to learn and a want to do so. Besides this universal basis, I until this day use abilities of critical academic thinking about what surrounds me. Last but not least, the IMS is full of amazing people, great relations, some of which remain until this day, and an unbelievable enrichment of one's life due to travelling opportunities. I can highly recommend IMS, for its capability to prepare a person for working in (almost) any field imaginable."
Jan Ryjáček graduated in German and Austrian studies in 2008. During his studies, he was active in youth political organizations. In the years 2003–2005, he was the spokesperson of the Czech-German Youth Forum. He studied in Berlin, Frankfurt am Main and Düsseldorf. His doctoral thesis on the topic of the participation of the German parliament in approving foreign military missions was published as a book in 2012 by the Karolinum publishing house. He has been working in the IT field since graduation. At Accenture, O2, Actum Digital and ista he worked on the development of customer care systems.